Last Updated on January 18, 2023 by T Mehedi
The Apple Pencil is a wireless pen that can be used to take handwritten notes, sketch, draw, and paint. It's a wireless device that comes with an iPad.  
As an electronic device, it's obvious that you have to charge it every now and again. So it's a must-have thing to know how to charge the Apple Pencil. 
Well, it's not a big deal at all. All you need to do is follow some easy procedures which you can get by reading this article. 
So here we go exploring more.
How To Charge Apple Pencil: A Complete Guideline
Every electronic item with a battery life comes with a charger, which is nothing new. Whatever gadget you use, it is a basic fact that it must be charged on a regular basis. 
Apple pencils aren't exceptional ones. As a result, an Apple Pencil user must know about the charging process.
Is the Apple Pencil powered by a battery?
Yes, the Apple Pencil has a built-in battery. The Apple Pencil, to be more exact, has a rechargeable lithium-ion battery built in. It's similar to your phone or laptop unless it's a lot smaller.
The battery in the Apple Pencil cannot be replaced. If the battery dies, the Pencil must be replaced.
Apple Pencil Charger types
The Apple Pencil comes in two versions:
Apple Pencil (1st Generation)
Apple Pencil (2nd Generation)
These two versions are so dissimilar, and so their chargers are also dissimilar. 
One is an Apple Pencil (1st Generation) charger and the other one is an Apple Pencil (2nd Generation) charger.
How to Charge an Apple Pencil from the First Generation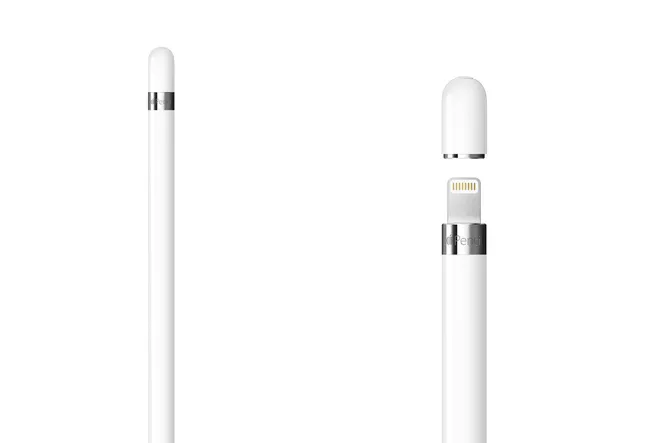 Remove the cap from the top of your Apple Pencil and set it aside.
The Apple Pencil now has a Lightning connection on the end.
This connection should be plugged into the Lightning port on the bottom of your iPad. The Apple Pencil will begin charging when you hear a ding.
Keep the Apple Pencil plugged in. It will take around 15 to 30 minutes to be fully charged.
If you don't want to charge your Apple Pencil with your iPad, you may use the Lightning adapter that comes with your Apple Pencil.
Connect your Apple Pencil to the adapter, then charge your stylus with the adapter connected to a Lightning cable.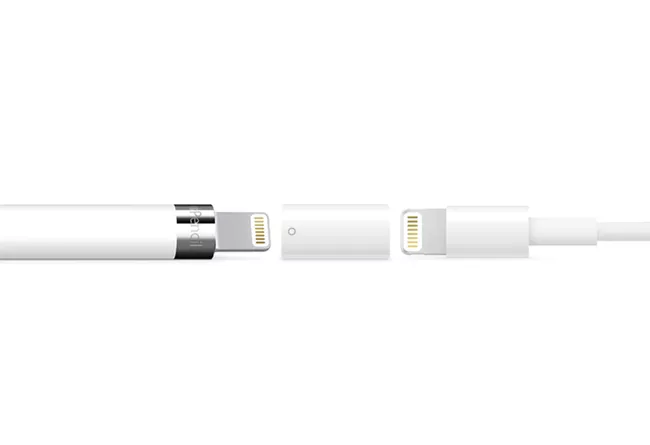 How to Charge an Apple Pencil from Second Generation

With the second-generation Pencil, Apple significantly enhanced the charging experience. Newer iPad Pros and iPad Airs support the second-generation Apple Pencil. These iPads have no physical Home buttons and have flat edges.
Because it has a single flat edge, the second-generation Apple Pencil magnetically clamps to the side of the iPad. That's all there is to pairing and charging your Apple Pencil.
When you place your Apple Pencil on top of your iPad in landscape mode, a banner will appear indicating that the item is charging.
You'll also see the battery percentage.
How Long Does an Apple Pencil Take to Charge?
It takes around 30 minutes to charge an Apple Pencil, but you don't have to wait until it's fully charged before using it. After only 15 seconds of charging, you'll have enough battery for about 30 minutes. 
Is it possible to charge the Apple Pencil using an iPhone?
You can only accomplish it if you have an Apple Pencil from the first generation.
The Apple Pencil 2nd Generation can only be charged using a wireless charging mechanism built into specific iPad models.
If your Apple Pencil looks to have a lightning port under its cap, you may charge it practically anywhere that has a lightning port, including iPads, iPhones, iMacs, and MacBooks, as well as a charging cable with an adapter at the end.
Is it a bad idea to have the Apple Pencil plugged in all the time?
Definitely not. You can use the Pencil any way you like. Just make sure not to let the Pencil get below 5-10% or 0 percent and leave it there!
Always keep your Apple Pencil charged up to a reasonable level of charge.
Even if you are storing the Apple Pencil away from the iPad for weeks, months, or even longer, you must check the percentage of charge and maintain it charged to a reasonable level at all times.
How to Check the Battery Level of Your Apple Pencil
Apple automatically adds a Batteries widget to the 'Today View Screen' when you use a Pencil with your iPad.
To access "Today View", slide left to right on your iPad's Home screen. The "Batteries" widget may be found by swiping up from here.
The battery level of a connected Apple Pencil may be visible right on your iPad screen.
Charging Apple Pencil second-generation with the iPad Pro
The Apple Pencil must be paired with an iPad or iPad Pro before it can be charged or used. The first and second-generation iPad Pros are paired differently due to model variances. 
With this in mind, make sure you know which iPad generation you have before getting started. So, let's see how to use the iPad Pro with the second-generation Apple Pencil 
Open the home screen on the iPad you wish to use. Make sure it doesn't become stuck in the middle of the procedure.
Then, with the magnetic strip facing you, set the Apple Pencil on the broad side of the iPad Pro.
A window should display on the screen. 
To pair with Bluetooth, press Pair.
Different iPad models which are compatible with the Apple Pencil 1
It's crucial to understand the differences between the two generations because neither is compatible with all iPad models.
The first-generation Apple Pencil isn't compatible with current iPad Pro models, while the second-generation Apple Pencil is only compatible with a limited number of iPad Pro models. These models includes –
iPad Air (3rd generation)
iPad mini (5th generation)
iPad (6th generation)
10.2-inch iPad (7th generation)
10.2-inch iPad (8th generation)
iPad Pro 12.9-inch (2nd generation)
iPad Pro 12.9-inch (1st generation)
iPad Pro 10.5-inch
iPad Pro 9.7-inch
Different iPad models are compatible with the Apple Pencil 2
You're probably using the wrong iPad with your second-generation Apple Pencil, which is why it won't charge.
The second-generation Apple Pencil is compatible with a small number of iPads.
This is also because not all gadgets in this series enable wireless charging, and only the second-generation Apple Pencil does.
Only the iPad models listed below allow wireless charging:
The 4th generation iPad Air.
The 3rd generation iPad Pro, 12.9-inch.
The 4th generation iPad Pro, 12.9-inch.
The 1st generation iPad Pro 11.
The 2nd generation iPad Pro 11.
The charging procedure will not start if you use the 2nd generation Apple Pencil on an iPad that isn't on the list above. So be careful in choosing the device for charging.
Verdict:
If you don't charge your Apple Pencil, it won't operate no matter which model you have. As a result, your pencil will become essentially unusable. You may reactivate your Apple Pencil by charging it.
I believe you have a good understanding of how to charge Apple Pencil.
So don't make a delay and have your Apple Pencil recharged right now.