Last Updated on October 16, 2022 by T Mehedi
Whatever your device is, YouTube is a must-have app for your entertainment. A tablet is nothing exceptional. You may own various types of tablets but don't know if YouTube is available on them or not. 
So as an Amazon tablet lover, it may remain a question: can you get YouTube on  Amazon Fire Tablet?
It will bring a smile to you as the answer is yes. You can easily use the youTube app on your Amazon Fire tablet, so undoubtedly, you can get youTube on this device. 
Go through this article for exploring more. Let's begin.
Can You Get YouTube On Amazon Fire Tablet: An In-depth Guide
Most of the devices come with a pre-installed YouTube app. But some tablets may be different from this system. 
Hence, you need not overthink this issue as you can get youTube on the Amazon Fire tablet by following some simple procedures.
What is a Fire Tablet?
The Amazon Fire, originally known as the Kindle Fire, is a tablet computer from Amazon. It is a kind of tablet computer that Amazon has created. It is constructed by using Quanta Computer.
It is a custom version of Google's Android operating system named Fire OS. Fire OS provides the most satisfactory entertainment experience possible on this fire tablet. It also offers rapid access to the things you do the most.
What Is The Difference Between A Fire Tablet And An Android Tablet?
Although a Fire tablet and an Android tablet may seem similar, there are some significant distinctions between them that you should be aware of.
| | |
| --- | --- |
| Amazon Fire tablet  | Google Android tablet |
| Developed by Amazon. | Developed by Google  |
| The operating system is Fire OS | The operating system is Google Android OS |
| You don't have access to the Google Play store. | You have access to Google Play Store. |
| You cant choose or use any app easily as your wish. | You can use any app conveniently. |
Can You Use A Fire Tablet Without An Amazon Account
Unfortunately, you cant. To use the Kindle Fire, you'll need to sign in with your Amazon.com general account.
If you are a first-time Amazon customer and buy the Kindle Fire from a  retailer, you will be requested to establish an Amazon account during the device's first setup.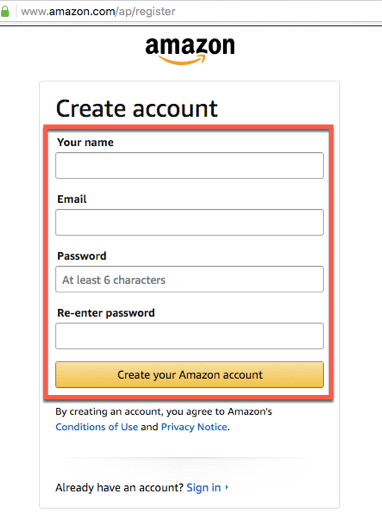 On Your Fire Tablet, How Do You Get Google Play
Go to Settings
Click on Security and Privacy
Make sure Apps from Unknown sources is enabled
After that, go to the Silk Browser
Make sure Allow from this source is enabled
Now come to the Home screen and find Silk Browser App
Go into it, and you have to download four things; Google Account Manager, Google Services Framework, Google Play Service, and Google Play Store
All these options have a link attached below for downloading.
Now you have to click those links and download all four items one by one.
You should be careful not to download a Beta Version because you might face problems downloading them.
When all your items are downloaded, go to your Files app. But before that, you should download them in order. The sequence is ( .login, .gsf, .gms, .vending).
Now go to your Files and click on the Downloads.
Now maintaining the order, click on every item and install them. Please don't run anything in the background while the things are installed.
After finishing, the four items installation process, Restart your Amazon Fire Tablet.
Now you can see Google Play Store on your home screen. 
How To Get YouTube On Your Amazon Fire Tablet
As you already have learned the process for installing Google Play Store so, the next step is to download YouTube.
Go to the Play Store first and click it.
You will see a search option and write "Youtube."
The app will bring you to the Youtube app and now you have to click on the "Install" option. 
It will take a little time to download.
Once you finish it, simply go to Youtube, search for your favorite videos, and enjoy them on a big screen.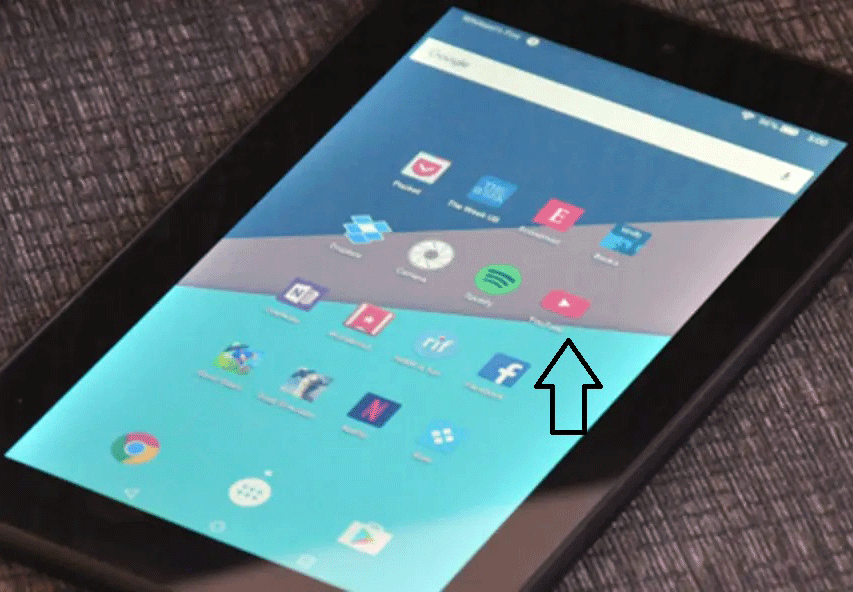 The Reason You Can't Watch Youtube Smoothly On A Fire Tablet
None of the Amazon Fire tablets come with YouTube pre-installed. So, you can't view YouTube on Fire Tablet without installing a YouTube app 
Youtube is not even available in the Amazon Appstore.
Verdict:
Nowadays, tablets are more than a device as you use them for multiple purposes. Hence, youtube plays a crucial role in our entertainment. 
As long as you know how can you get Youtube on the Amazon Fire tablet, you should be able to view YouTube videos on your Kindle Fire, without encountering any difficulties.
I am hopeful that this post will fulfill all your needs and desires. So now go and stream the trending videos on your tablet.