Last Updated on February 2, 2023 by T Mehedi
There have been many changes and advances in the field of education over time. At present, technology is increasingly invading the field of education.
Tablets, one of the most sophisticated mobile learning tools, are now becoming a popular choice among students for learning. With a tablet, you can even find all the study materials.
If you are a student and you want to learn by using a tablet, then you must be wondering how tablets help students learn?
Tablets help students access educational materials anywhere and anytime using internet technology. Tablets allow students to store valuable information and create notes on the tablet so that they can study it later.
Let's explore more.
How Tablets Help Students Learn: Facts Behind
Tablets help students in a variety of ways. Proper use of tablets helps students to perform better and study more efficiently at the home as well as in the class.
Tablet is a user-friendly device with multimedia function, enabled Wi-Fi / 3G / 4G network for easy connection. Students can easily access the internet through tablets. And by accessing the internet through a tablet, students can get unlimited information.
Reading books,  taking notes, online classes, online exams,  primary research, secondary research can all be done easily with the help of tablets.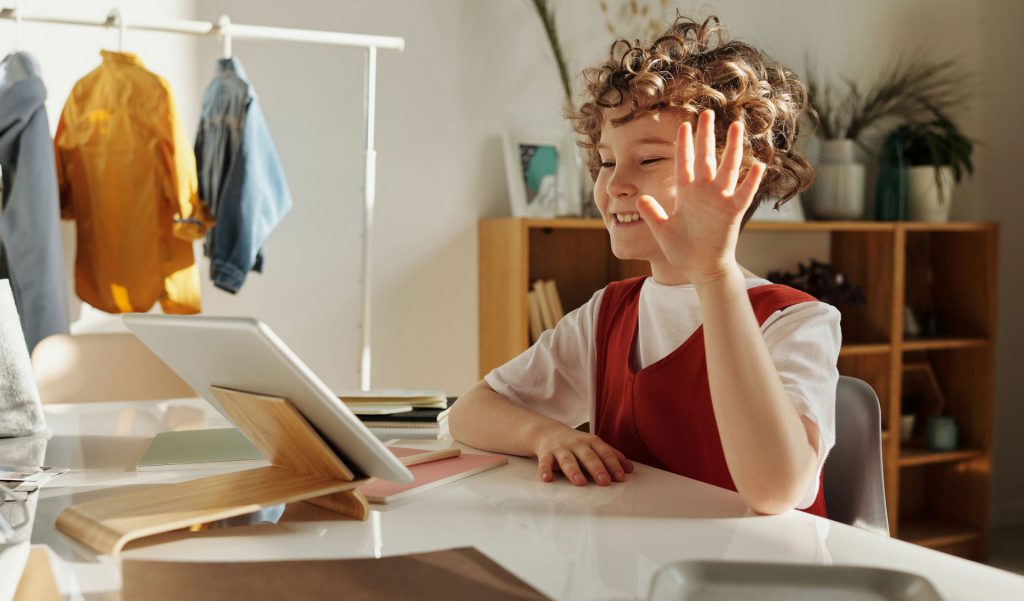 Role Of Tablets In Learning
Tablets have already made an impact on schools, teaching, and the learning process. Tablets are powerful tools that enhance the knowledge of students through the use of a touch screen.
Tablet devices can play a variety of roles in education and student learning. A tablet can play a role in your study and learning in the following ways.
Provide Unlimited Information
You can access unlimited information on your tablet via the Internet. There are times when students can't get the exact answers or can't find the solution to some of the questions.
But if you have a tablet, you can search the question and find the answer immediately. You can also save the lecture note and read it later on the tablet.
Enhance Teacher-Student Relationships
With the help of a tablet, a student can communicate with the teacher anytime anywhere. Many times teachers cannot explain the whole concept due to lack of time in class. In that case, students can understand the concept later by interacting with the teacher through the tablet.
Allow Students To Ask Questions Anonymously
There are some students who are scared by the idea of ​​asking their teachers for help directly. Using a tablet can give you the opportunity to ask questions and ask for help whenever you feel confused. You can also ask questions anonymously if you want to hide your identity. 
Helps To Track Lessons
Students often find it difficult to find their lessons from books. But  With the help of tablets, you can easily find your lessons from an e-book just by searching for a name.
Moreover, it is now possible to write directly on a tablet with a touch pen. So if you want, you can highlight the important lines on the tablet with a colored pen. You can also write down your class lessons and save them on your tablet for later. 
Increase Concentration And Motivation 
Learning through tablets can help increase focus and motivation for students. Sometimes taking classes directly can be annoying for students. So teaching in a virtual environment created by a tablet can help students feel inspired.
It helps to increase the learning forms available to students. There are currently a number of teaching methods that can be efficiently provided by a tablet device. 
The Advantage Of Using Tablets For Learning
Tablets offer many benefits for students to learn. At present,  students can complete all the study work through tablets. The advantages of using tablets for learning are given below:
Tablets are convenient and easy to handle: The tablets weigh only a few pounds, while the printed textbooks are so heavy that they can be difficult for students to carry. So, instead of carrying several heavy textbooks, you can carry all your digital textbooks on a tablet. 
Numerous educational applications: There are many educational apps on the internet that are made for tablets. You can easily install those apps on your tablet and get the information you need.
Cheaper than textbooks: While this may seem like a lie, the cost of the tablet is low considering all aspects. This is a smart investment. You can keep all your books on a tablet. 
You can also write on a tablet if you want. Moreover, using the internet, you can get all the information by tablet. You can download e-books free from the online library and read them on your tablet as well.
Offers technical features:  Another advantage of using tablets in education is the abundance of technical features, which are limited in printed textbooks. Tablets give students the ability to write and highlight notes without wasting textbooks. It allows the student to save the class lecture so that they can view it later.
FAQ
How do tablets benefit students?
Students now have fast access to vast resources. The credit goes to the tablet. They can use the internet to find information, download textbooks, and connect with other students and teachers for assistance.
Which tablet is best for study purposes?
There are plenty but the iPad Mini (6th Gen, 2021) is the best. The rest of the best includes iPad Pro 12.9 (2021), Samsung Galaxy Tab S6 Lite, Microsoft Surface Pro 8, Microsoft Surface Go 2, Amazon Fire HD 8 (2020)  etc.
Is a tablet necessary for students?
With a tablet in hand, your child will be able to stay on top of their work. They will be able to keep in touch with friends and family while studying at home or at school.
Verdict
The tablet not only helps students to learn but also helps students to learn faster. Due to its large screen, good battery life, fast internet access and ease of carrying, learning through tablets is now more enjoyable than anything else.  
So do you have any doubts about how tablets help students learn?
I hope after reading this article you know the process of learning through a tablet.