Last Updated on May 15, 2022 by T Mehedi
Every tablet has different types of features. Hence, some tablets are special in some features. Consequently, Veikk, the top most tablet brand, offers some special features in their tablet.
Now, you may want to know are veikk tablet good? Well. The Veikk tablet is good Because of its usability and unique features.
Let's explore the Veikk tablet in detail.
Are Veikk Tablet Good: Yes Or Not
The Veikk is a self-owned brand that has many production lines to choose from. The manufacturers specially design the Veikk tablet for multi-purposes so that you can enjoy painting, inking, sculpturing, e-signature, gaming, sketching, photo editing, video editing, online education, design as well as drawing.
The Veikk tablet is also compatible with Linux os, Mac, Android, and Windows. It allows you to draw and play uninterruptedly. Considering all, Veikk tablets are surely good to choose from.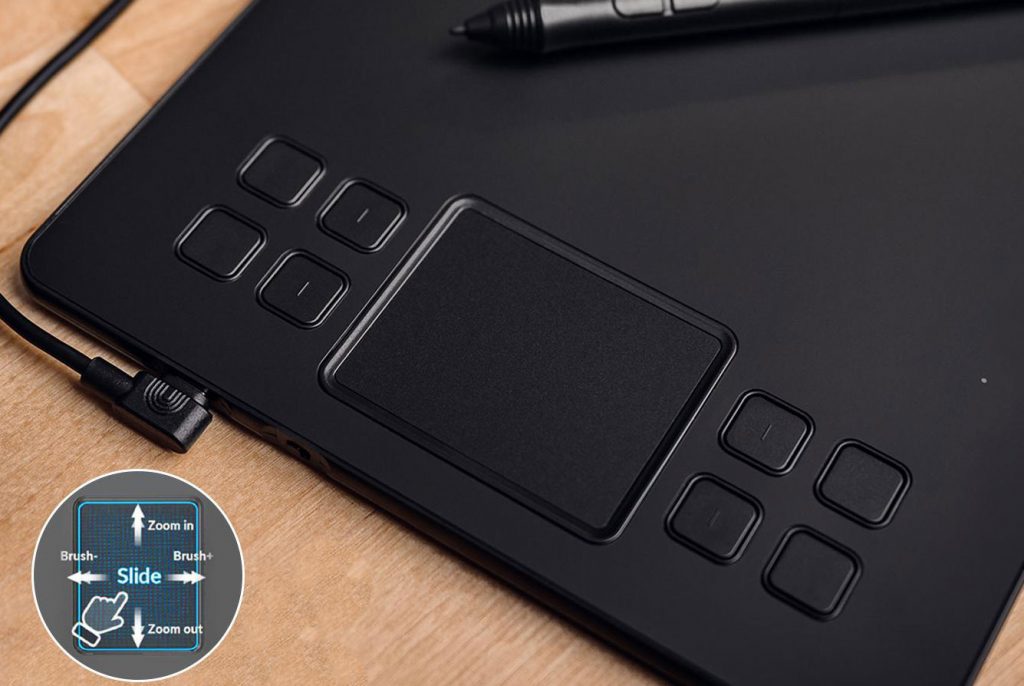 Why You Should Choose Veikk Tablet
The Veikk tablet focuses on the lowest possible price and high quality from the bottom up producing entry-level best drawing tablets whereas other tablet brands focus on professional artist price.
Because of focusing on the lowest price from the very start, Veikk tablets have gained an excellent reputation for the high quality and low price quickly on the market. 
This is why without spending too much money, you can purchase an excellent Veikk tablet on a small budget. Although most of the Veikk tablets lack advanced functionality, updated features, and intermediate features, they offer you everything that is necessary for you with the tablet.
Nowadays, Veikk tablet brands are adding more updated versions to their range of drawing tablets which target extra price ranges. However, they have tried to keep still the price range since the brand launched. So the reputation of Veikk tablets is just increasing.
I think the Veikk tablet brand will do great things and keep its reputation on the market in the future.
Comparison between Veikk tablet and other tablets
Before choosing, you need to know why you are choosing this brand. Because a brand can be better for one which may not be better for another. So firstly you should know which features you need most before purchasing.
If you talk about drawing tablets without price factoring, other tablets dominate Veikk tablet. But if you consider the price tag, the Veikk tablet is the king of all tablets on the market.
Most users don't want to waste money and so they expect a new tablet in the lowest price range. Hence, you should purchase a Veikk tablet if you have a low budget or you are a beginner. Because the Veikk brand offers core features that is a good option for beginners. 
But if you have a high budget and you are at an intermediate or professional level, you should purchase other tablets like Wacom, Huion and so on. These should be obvious options and primary considerations.
How To Install Driver For Veikk Pen Tablet Or Display
You should follow some steps to install a driver for your Veikk tablet. And here are the steps to follow:
1. First you need to uninstall all drivers completely.
2. Now disable anti-virus protection programs like firewalls.
3. Connect the power cable or adapter, US B port, HDMI cable to the Veikk pen display and your computer.
4. Then connect the USB cable to the Veikk pen tablet and your computer. 
5. You can get the latest driver from the Veikk website
 http://www.veikk.com/download, and download it.
5. Now install "Veikk tablet driver" and then go with their instructions and reboot your computer. 
5. After this completion, you should test whether the pen and tablet have been activated or not.
You can follow these steps to install the driver on your new Veikk tablet. Now your tablet is ready to use.
Some Updated Version Of Veikk Tablet: Names and Prices
| | | |
| --- | --- | --- |
|           Name |     Special Features |             Price |
| VEIKK A15 | 12 customizable touch keys,battery-free pen for Mac PC laptop,10×6 inch work area | 58.99 USD |
| VEIKK A30 | 4 touch keys gesture, 10×6 inch work area, battery-free pen touch,  | 54.99 USD |
| VEIKK A50 | Compatible with Mac/android mobile/windows and Linux OS,perfect for  online teaching, OSU,digital drawing and E-signature   | 49.95 USD |
| VEIKK S640 | Digital drawing pad for computer on mac OS/ OSU gaming pad, windows android, Linux. computer graphics tablets.pocket pen and ultra-thin tablet 8192 Levels. | 34.99 USD |
| VEIKK VK1060 Drawing Tablet | Best for online work animation,designed or digital art drawing.battery-free pen supports.10 x 6-inch graphics tablet.8 shortcut keys. | 59.99 USD |
| VEIKK VK1200 | Electronic painting board,Hand drawing screen. Digital screen, | 643.47 USD |
| VEIKK VK1060PRO  Drawing Graphic Tablet. | Support android tilt pressure windows and Mac OS,10×6 inch Pen tablet. Battery-free passive stylus. | 101.98 USD |
| VEIKK A15Pro Digital Drawing Tablet | Supports tilt function for windows,MAC, Linux and Android OS,10 x 6-inch graphics tablet,12 shortcut keys. | 105.47 USD |
Verdict
Whether a tablet is good or bad depends on its overall performance and users. I hope that I have helped you to know, are Veikk tablet good or not.
Now you can decide which tablet is good for you either the Veikk tablet or not.