Last Updated on February 2, 2023 by T Mehedi
Imagine that you are away from your home, or playing your favorite games, or doing necessary tasks on your tablet. And all of a sudden, you have realized that unfortunately, you didn't bring the charger of your tablet.
Then, you have noticed that the device battery is gradually running low and notifying you to plug in your charger. Horrifying, right?
Well, in this situation, you must be looking for the answer to 'how to charge a tablet without a charger?' And fortunately yes, you can charge your tablet without a charger in many ways.
Let's see how you can charge your tablet without a charger!
Different Ways Of Charging Your Tablet
You need not be so worried if you have forgotten to pack the charger of your tablet when leaving the home. This normally happens when people travel and forget to take the charger along with them. 
You can still get your tablet charged. All you have to do is need either a charging cable compatible with your tablet or a wireless charging pad.
Let's see how to charge a tablet without a charger.
1. By using the USB port
2. By using the power bank
3. Utilizing your car charger
4. Wireless charging
5. By using the solar-powered charger
By Using The USB Port
You can easily use a compatible USB cable to charge up your tablet via almost any USB port such as the ones you have on your laptop, computer, etc.
These ports are good enough to charge up your device, although it might be a bit slower to charge your tablet and might take some extra time, but it will get your job done anyway.
Using The Power Bank
Power banks are playing an important role in our daily life nowadays and have become a lifesaver.
There might be a crucial time when you are not able to find a USB port. In such situations, an alternative way to charge your tablet is that you need to manage a power bank. Then just simply put your charging cable in the USB port of the power bank and charge up your tablet.
Utilizing Your Car Charger
Nowadays technology has been advancing gradually and therefore it has become possible to charge your tablet or smartphone in your car even though you have forgotten to bring your charger with you.
Most modern vehicles have USB ports that allow you to charge your tablet. If you don't have the feature, then you can buy an adapter and plug it into your lighter port to charge your tablet.
Wireless Charging
Wireless charging can be one of the handiest options for your tablet to charge without using the charger. But to enjoy this facility, your tablet needs to be wireless charging compatible. 
If your tablet is wireless charging compatible, then just simply put your device on the charging pad and get the job done quite easily.
By Using The Solar-Powered Charger 
This is another great choice to charge your tablet while not harming nature by any means.
In this way, you are not only charging your tablet but also helping nature to keep its harmony in the process. Because a solar-powered charger only needs sunlight to run it properly.
Sunlight supplies the charge of the battery on the solar-powered charger and then it can be used to charge up your tablet.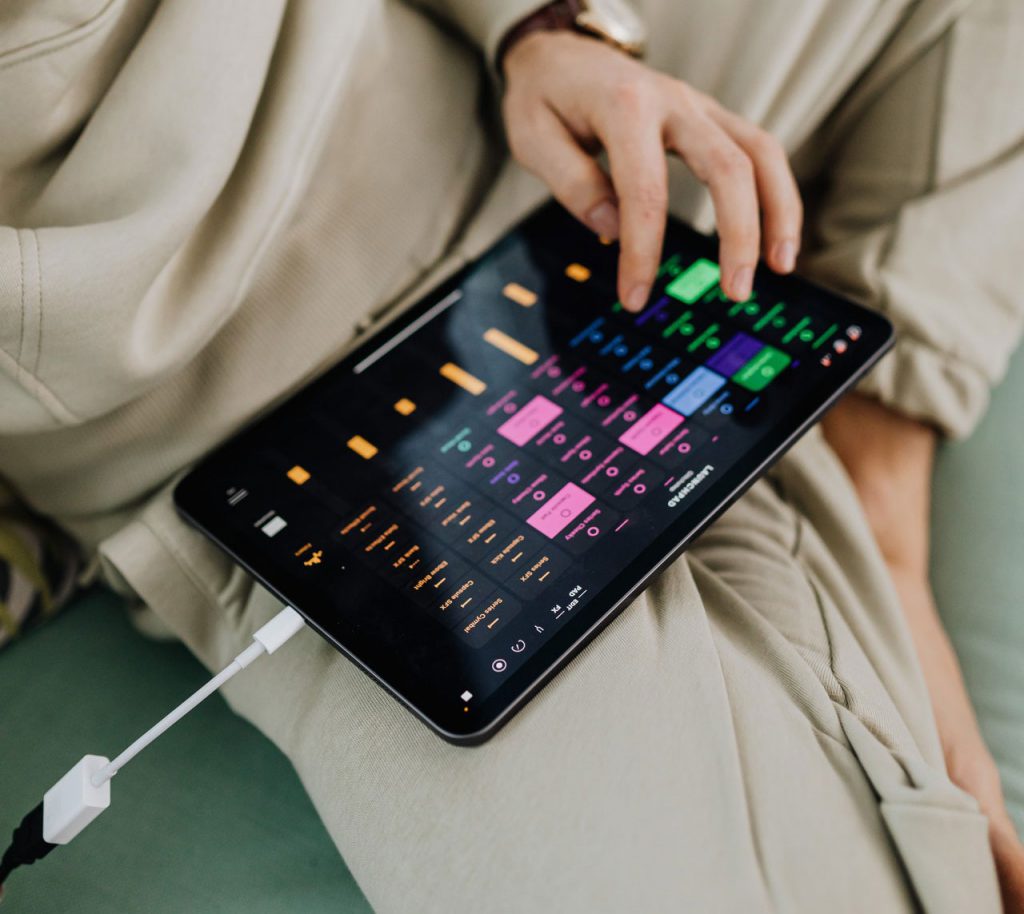 Is It Harmful To Charge Your Tablet Without A Charger?
Well, it is always recommended to charge your tablet or smartphone with the charger that has been provided along with your tablet in the box. But when it comes to emergencies like you have to do something important on the tablet in no time and your tablet's battery is running low, the alternatives save the day.
Sometimes it can damage your tablet's battery life span by using alternative methods rather than using the original charger of your tablet. So you always need to be careful about the voltage and current capacity of the charger or output you are using. 
Because the change of voltage can damage the battery of your tablet which may cause other problems for your tablet in the future. 
To keep your battery's health better, just follow some basic guidelines such as not charging even after the battery is fully charged up, not using the device while it is being charged up, avoiding frequent charging, etc. 
If you properly maintain the guidelines, your tablet's battery life will be in good shape for a long time.
And if you have to charge your tablet in an alternative way occasionally, then keep in mind not to charge it for a long time as this may damage the battery life of your tablet.
FAQ
Are Samsung tablets wireless charging?
Luckily yes. Samsung Galaxy S20, S20+ Z Flip, Z Flip Note10, Z Flip, S10e S10, S10+ Note9 Note8 S8+ S7 Edge, S7 Edge+ Note5, S6 Edge, and S6 tablets are Wireless Charging supported. 
Can I charge my tablet with a USB?
Yes, you can. Only if you don't have enough power you can use any USB charger to charge your phone or tablet. But the harsh thing is USBs don't support fast charging.  Keep in mind that your device will only use as much power as it needs. The USB is a temporary solution.
Can you use phone charger to charge the tablet?
Typically no. There are two types of chargers: one for smartphones and one to charge tablets. Most tablet chargers can be used with any tablet, and most phone chargers can be used with any phone.
Verdict 
I hope you have no more doubt about how to charge a tablet without a charger. And the fact is not unknown to you anymore as you already have known there are many ways of charging your tablet without a charger.
By following the guidelines properly and using alternative charging methods, you can keep your tablet running even when you don't have the charger with you!