Last Updated on June 25, 2022 by T Mehedi
A tablet is a wireless and highly portable device with a touchscreen and an intermediate size between a laptop/computer and a mobile phone. Tablets can perform a lot of functionalities. But a question remains, "do tablets have HDMI ports?"
The answer is "absolutely, yes".  As you know HDMI port is used to get output for crystal clear audio and video, so you can get better performance through it. 
Let's dig a little deeper. 
Do Tablets Have HDMI Ports: Everything You Should Know
Many tablets do support HDMI ports. There are plenty of tablets in the market. You have to just search for such tablets offering HDMI ports. As tons of options are there, you can easily choose your tablet.
What is an HDMI port?
HDMI stands for High-Definition Multimedia Interface (HDMI). Basically, it is used for receiving, transmitting, and transferring audio and visual content from one device to another. In this process, an array of sources is distributed through a number of display monitors.
It reduces graphical problems such as screen tearing, blinking tearing, and unstable images enabling 1080p Blu-ray content. 
What does an HDMI cable look like?
Its size is slightly larger than a standard USB. It has 19 pins on both ends of the tablet which increases the video quality and transmits high speed. 
Traditional HDMI ports were bigger but now,  ports are getting smaller and thinner. The majority of HDMI connectors are Type A (Standard), Type C (Mini), and Type D (Micro).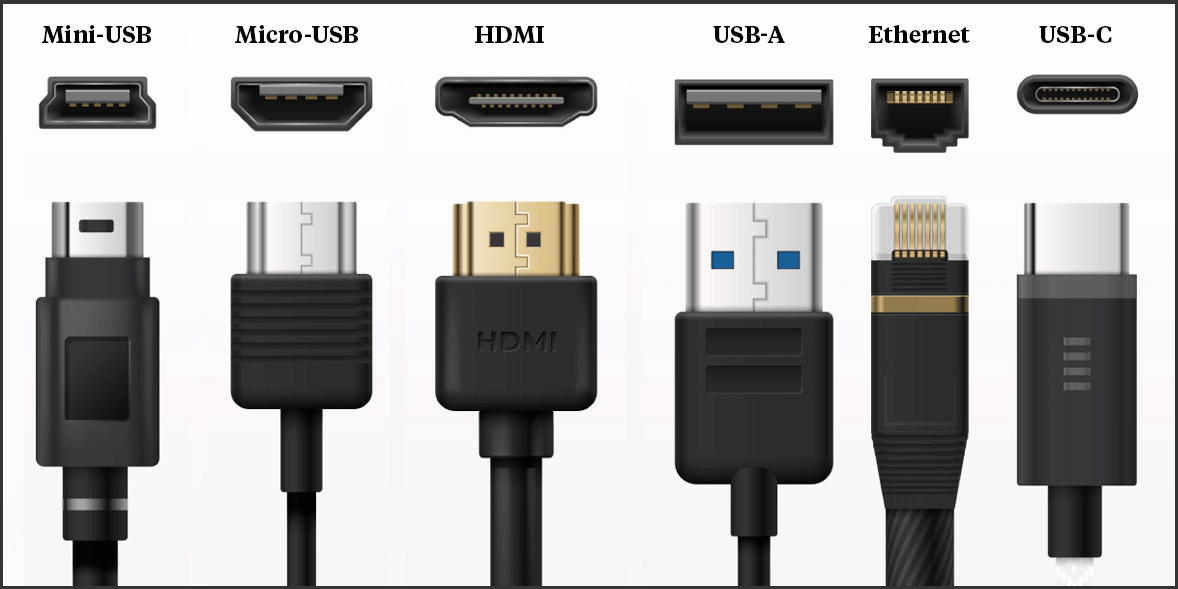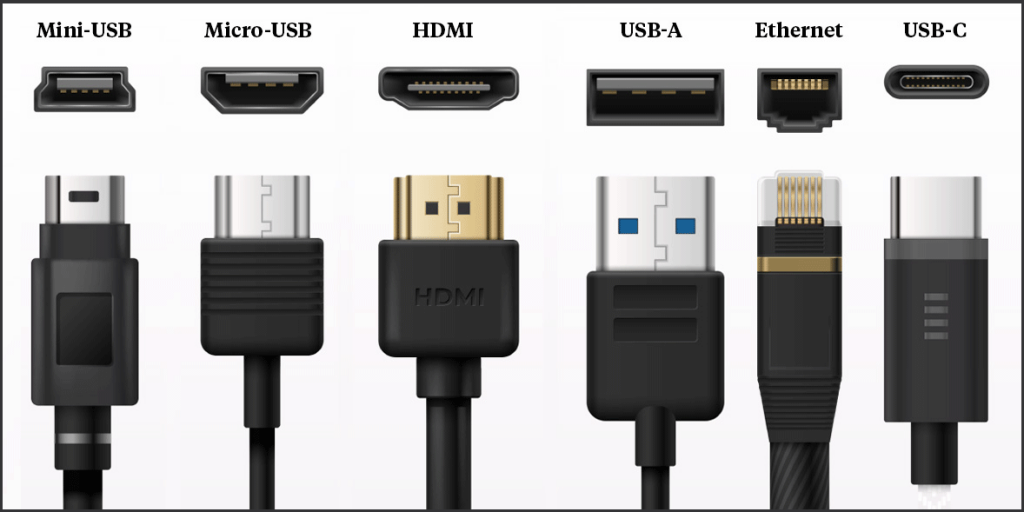 Where are HDMI cables used in tablets?
It is the interface between smart devices and displays.
Always allows you to output your tablet's display to another display like a television, monitor or projector.
Audio formats are ultra clearlike DTS (Digital Theatre Format), Dolby etc.
Video formats include 720p, 1080i, 480p,1080p etc.
Supports PAL/NTPC TV standards
Backward compatible with DVI(Digital Visual Interface )
For an amazing experience you can connect your tablet to home theatre and play games.
Types Of HDMI Ports And Work Area?
You will just have to search for different tablets and see if it supports HDMI.
Tablets are often too thin to fit a full-size HDMI port. So instead, you will see proprietary ports (usually with a breakout cable or some sort of adapter), Universal ports (say MicroUSB or USB C), or a Mini HDMI port. These HDMI ports will make your laptop so much more useful for you.
Any tablets of just 7 or 8 inches with an HDMI output can hook up to an 80-inch plasma HDTV screen!  This shows who is the real boss. 
Devices that may have HDMI connections with tablets
TVs, video projectors
DVD, Blu-ray, and Cable/satellite boxes 
Smartphones
PC monitors
Gaming consoles
PCs and laptops
Home theater receivers
Ultra HD players
Select digital cameras
Media streamers
Camcorders
Smartphones
Top Rated Tablets with HDMI Output
Dragon Touch Notepad K10 Tablet, 10 inch Android Tablet
Lenovo Yoga Tab 3 – HD 8″ Android Tablet Computer
Dragon Touch 7-inch Tablet
RCA Galileo 11.5″ 32 GB Touchscreen Tablet Computer 
Winnovo Android Tablet 10 Inch WiFi PC Tablets
Dragon Touch Notepad K10 Tablet, 10 inch Android Tablet
Lenovo Tab 4, 8″ Android Tablet
Benefits of HDMI Ports In Tablets
Texts are displayed with more sharpness and bold on the display.
It offers authentication and encryption of the data that is carried through cable.
HDMI supports multi-channel surround sound 702p, 1080p, 1080i, PAL, NTSC, standard stereo, etc
Delivers deep color depths due to support of various bit formats.
Smart devices such as large size TVs can be connected with a tablet  and can see better performance. 
Drawbacks of HDMI
Much more expensive compared to analog ones.
Sometimes authentication delay can lead to blank screens.
Multiple applications spread across multiple locations are difficult to run simultaneously.
It requires a separate audio cable. HDMI-DVI adapter is also needed.
How to Connect Your Android Tablet to a TV with an HDMI Connection
Plug your tablet into an HDMI-equipped monitor or HDTV.
You need a special HDMI cable to make the connection; such an item can be found on the Internet or wherever you purchased your tablet.
An HDMI notification or pop-up will appear on the tablet's screen.
Choose it and select how to display information on the external monitor.
 You can now choose to run a slideshow, present videos, or music. 
Do all tablets have an HDMI port?
Most tablets are offering HDMI ports so that you can do casual things like gaming, video streaming, movie watching. Those tablets which have HDMI connections support can be easily connected to the tv.
How do HDMI ports increase sound quality?
The active electronic components present in HDMI extenders are explicitly designed to boost the HDMI audio-visual signal without having to sacrifice quality. 
FAQ
Do most tablets have HDMI ports?
Yes, most tablets come with HDMI connectors, allowing you to connect to a projector or television while on the go. In fact, you can now connect a 10″ or 8″ tablet to a 42″ or even 75″ plasma HDTV or smart TV using a simple cable.
How do I know if my tablet has HDMI output?
Check the tablet's port to see whether it has HDMI. The port is usually labeled HDMI, Out, Output 1, or Output A. A tablet has HDMI output whereas a TV has HDMI input. The HDMI port of a tablet varies depending on the manufacturer.
How do I know if my tablet supports HDMI?
You can also directly contact the manufacturer of your device and inquire whether or not your tablet supports HD video output or whether or not it can be linked to an HDMI display. It's a suggestion to check before you buy.
Verdict
Tablets always offer better functionalities such as display size, storage capacity, and better battery life as well. But you may need it to connect other devices, you need an HDMI port.
An answer of "do tablets have HDMI ports?" yes that you have already come to know. 
HDMI  ports have added so much functionality that makes you interested to buy a tablet having an HDMI port. 
So, go for the right option!