Last Updated on June 14, 2022 by T Mehedi
Nowadays People are connecting with the Internet to perform important tasks in their daily life. And of course, internet accessibility is a vital part of any tablet.
If you are a new user to fire tablet, you may want to know " Can I go online with fire Tablet "
Yes. Undoubtedly you can go online with a fire tablet. The most important feature of the Fire tablet is its Internet accessibility. 
Let's explore this in detail.
Can You Go Online With Fire Tablet: The Ultimate Solution
If you are an Internet user, you should keep the fire tablet in top priority in your choice list. Because a fire tablet allows every web browser to go online.
It not only allows but also includes fast web browsing, a modern interface and bookmarks. 
You can browse all things with a fire tablet that can do a smartphone. Some versions of the fire tablet are even manufactured focusing on the browser. 
Actually, the Fire tablet is very convenient for internet browsing.
How Do You Access A Web Browser On A Fire Tablet?
Firstly you should find out a browser on your fire tablet. Launch the browser by tapping on the icon. You may find a search field, a URL field, and taps at the top.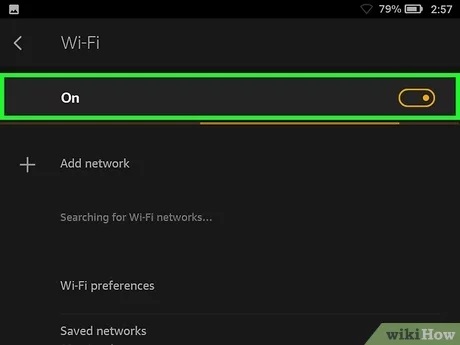 There are also some quick access links :
History
News
Shopping 
Bookmarks
Most access websites recently
You will see page settings at the bottom where you can get a menu to disable or enable the search field of the quick links. It can help you to access the URL field for the second time easily. 
Bookmark: You can save any sites for the next time to get it easily. You need to go to the three dots icon at the top. Here you can get a bookmark to save sites or links.
Add Bookmark: It mainly saves your bookmarks library. 
Pin to my favorites: Here you can pin the sites which are your most important.
Reading list: you may see the Reading list in the right menu. Here you can find two options.
Save Reading list: The articles which you want to read later can be saved in the URL here.
view Reading list: You can open the URL from here.
There are some right menu links:
Downloads: You can see all the downloaded files.
Desktop site: You can save any site to display on your screen like an app.
Dark/ Light theme: You can make the site dark mode or light mode in which you comfort most.
Print: The page can be printed out.
Verdict:
The manufacturers of the fire tablet try to develop new items in the web browser. I think you have got all the queries regarding whether "can I go online with a fire tablet".
So enjoy all the benefits of internet browsing through the fire tablet.