Last Updated on June 12, 2022 by T Mehedi
On older tablets, the only means of getting access to the internet was wifi. And they did not contain sim cards or sim card slots. So the user could not be able to use sim cards.
Take a breath, don't be upset! That's because in modern times, tablets contain a sim card slot. And the users can use a sim card to make calls and get access to the internet. 
By reading this article, you will surely get your ultimate answer to the question, do tablets have sim cards? 
So, let's start to explore. 
Do Tablets Have Sim Cards: The Facts Behind
Tablet devices come into two variants. The first one is the wifi-only tablet. And the next one contains both the wifi connection system and sim card slot.
Getting the second one, you will be able to make calls from your tablet. At the same time, you will get internet access with cellular data. 
Let's explore some crucial information about sim cards of a tablet. 
Why Should You Get A Tablet With A Sim Card?
Tablets contain a lot of meaningful and amazing features. You can watch movies, play games and so on.
However, you may need to make calls from your tablet. Hence, what should you do to make calls from your tablet? 
Well, you must use a sim card if you want to make calls, send text messages, and get other necessary services. 
Sometimes, you need to use cellular data to get access to the internet. Without a sim card, you can't do it. Hence, you must get a tablet with a sim card.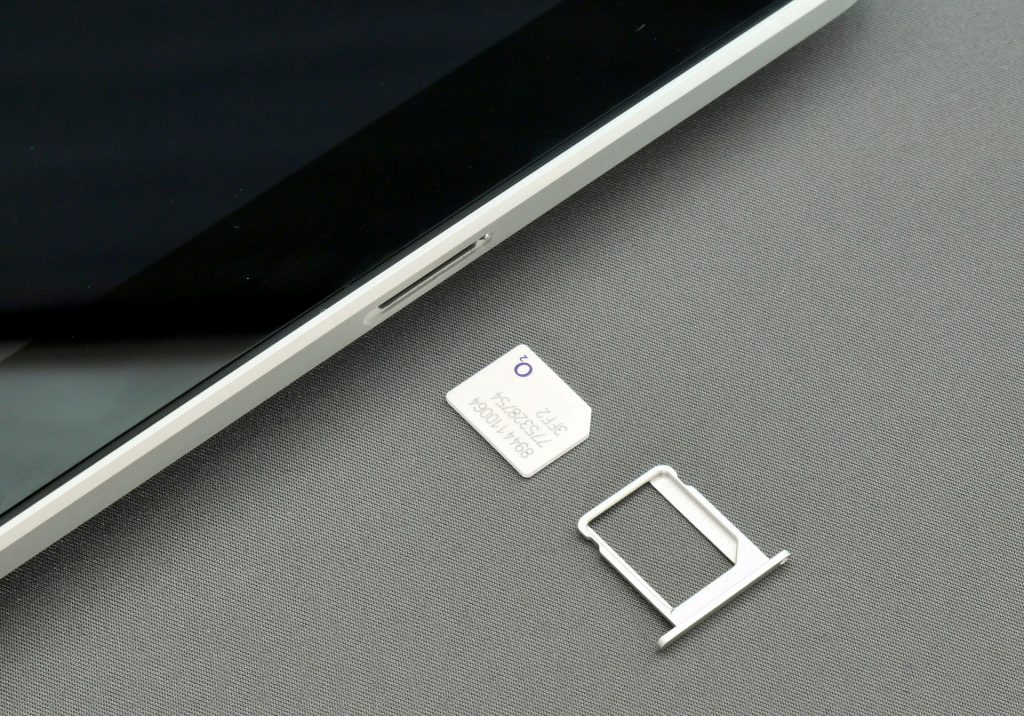 How To Install A Sim Card On A Tablet?
To install a sim card on your tablet, you have to locate the sim slot. 
Then power off the tablet.
Use a sim ejector tool to detach the slot.
Detach it very carefully.
Now, put the sim card in the sim tray.
And then insert the sim card tray into the slot very gently. 
Power on the tablet and now it is ready to use.
You just need to perform some necessary settings of the sim card after inserting it perfectly. 
Price Of Tablets With Sim Cards
Generally, wifi-only tablets are cheaper than sim card-containing tablets. So it is clear that you have to pay some extra money to get a tablet that has a sim card. 
In this situation, if you want to get a tablet with sim cards and wifi, then you have to spend 200$ to 400$ extra more than a wifi-only tablet. 
Now, the decision is on you. Select your desired one based on your budget and get the expected service. 
What Can You Use Instead Of A Sim Card?
If your tablet does not contain a sim card, then what should you do? Well, here we are describing to you some crucial steps that will be helpful for you. 
You can use a wifi network instead of cellular data. But the fact is, you will not be able to make calls while using the wifi network. 
To get a better solution in this fact, you have to use internet calling apps. There are many renewed calling apps available that work well. By using these apps, you will also be able to send text messages. 
Sometimes, you may not get the wifi network. In this situation, you can use a hotspot from your smartphone. This process is well known as tethering. It also undoubtedly works well. 
Benefits Of A Tablet That Has Sim Cards
You will get some extra benefits from a tablet that contains sim cards doubtlessly. 
The most significant benefit is convenience. You can connect to the internet from anywhere.
Making calls and sending text messages are also crucial benefits of this type of tablet. 
Drawbacks Of A Tablet That Has Sim Cards
The high cost of this type of tablet is a major disadvantage.
On the other hand, users have to pay more data costs.
Impacting the battery life is another noticeable drawback. 
FAQ
Will a tablet work without a SIM card?
Yes, in a nutshell, you can do nearly anything with your tablet today, without having a carrier or requiring a SIM card. All you need is Wi-Fi and a few applications. 
Why do you need a SIM card on a tablet?
With a Sim card slot like a smartphone, tablets may be used to access the mobile internet. One of the best advantages of purchasing a tablet powered by a 4G or 5G cellular network is the ease with which you can access the internet on the go almost anywhere.
How can I get internet on my tablet without Wi-Fi?
Mobile Network may be enabled by going to Settings > Wireless and Networking and selecting that option. Connecting the tablet to a data plan requires selecting a carrier and following their instructions.
Is there a SIM card on a tablet?
Yes. The SIM card slot may be found either on the right or left side of the tablet when it is facing down. When the slot is opened, you'll often see an image of a SIM card. 
Is a SIM card necessary for a tablet to operate?
That's a no. If you don't have a SIM card on your tablet, you may still use it. Actually, you don't need a carrier or a SIM card to perform this. You don't need much more than a Wi-Fi connection and a few applications. 
Is it possible to make Wi-Fi calls with tablets without using a SIM card?
Because it can route calls over a Wi-Fi network, a tablet may function without the need for a SIM card while it is linked to a wireless network. So it is definitely possible.
What is the purpose of having a SIM card on my Samsung tablet?
Tablets with 4G supports a SIM card in the same way that your smartphone does. If you insert a SIM card into your tablet, you will be able to connect to the internet via 4G in locations where you do not have access to a WiFi connection.
Verdict
Nowadays, many companies manufacture attractive tablets that contain sim cards. Even some tablets contain dual sim card slots.  
So, do tablets have sim cards? I think the answer is clear now to you.  And I believe that you have learned so much in this article about the tablets that have sim cards. 
Now, get a tablet that contains sim cards and enjoy extra services and functions. 
Good luck!