Last Updated on June 12, 2022 by T Mehedi
As we're moving to a paperless era, digital arts are becoming a new craze for artists. Along with graphic tablets, drawing software is becoming smarter and smarter. Though paid software offers much more flexibility, free apps are also awesome these days.
If you're using a Huion tablet and looking for free drawing software for Huion tablet, then I've good news for you. There are many free drawing software available that are compatible with the Huion tablet.
Here we'll see some best free software that offers almost all the necessary features, that a drawing software should have. So, let's get started.
Free Drawing Software for Huion tablet
Before going to the list of the best software, you first need to know what features make a software good. Whether it is paid or free, it should offer flexibility and a good user experience.
As the professional artists suggest, each drawing software should have some basic functions. As in digital art along with your art skill, software plays an important role, you must be conscious while selecting one.
So, you should know how to choose good drawing software.
What Features To Look For While Choosing Drawing Software?
Before choosing software, you need to check the following features first.
The software should be compatible with Windows, Linux, or macOS.
It should offer customization of brushes and the drawing area or page.
Importing or exporting various files should be smooth and easy.
The software needs to be able to handle versatile types of file formats.
It should work smoothly on your device and there must be zero risk of losing data.
By keeping those in mind and also by analyzing some more functionalities, I've come up with the best drawing software lists. And what is best is, they are completely free.
So, let's see some best free drawing software for the Huion tablets.
Best Free Drawing Software:
As per the artist's recommendations, the best free software is listed below with some of their key features.
This is maybe the most popular and most used drawing software. It is available on Windows or macOS. This app can be used on Android too. And from 2018, it's completely free till now.
With your Huion tablet, this software can serve you a fantastic drawing experience. Some of the best features of SketchBook is as follows:
Varieties of brushes are available. You can customize every brush size or stroke strength as per your choice. Or you can choose from the default list.
Importing and exporting files is very easy. It offers a very flexible workspace.
You can use your creativity and can draw almost anything you can draw on real paper.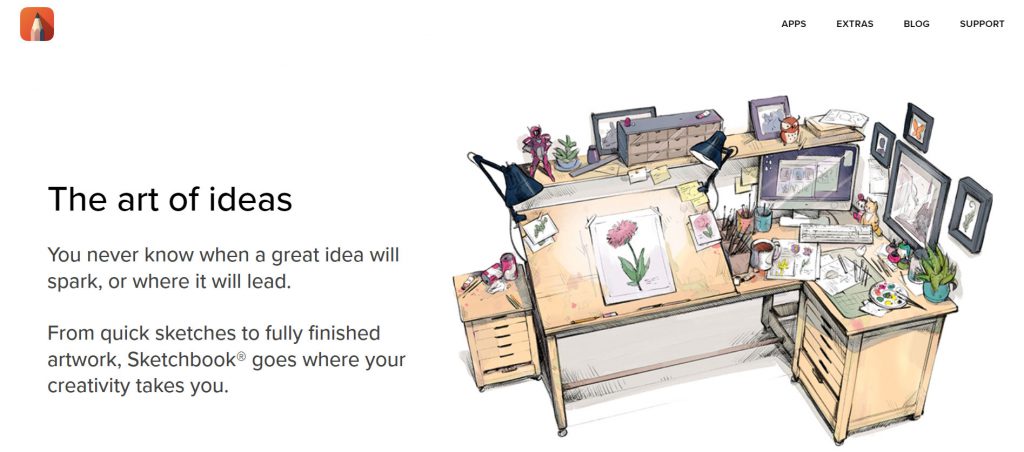 MyPaint is another famous free software for drawing compatible with Windows, Linux, or macOS. Some of its special features are:
It offers pressure sensitivity. So, you can play with your Huion tablet pen as it also supports pressure sensitivity. This will expand your experiment opportunity while drawing.
There are several options for brushes like a pen, pencil, color brushes, charcoal, etc. For better sketch or color blending, you can make your own brush too.
Doesn't need much storage or a high-end PC to run this software.
Mischief
Mischief is another drawing software that can be used with a Huion tablet. It is available in free versions. Some key features of this software are:
It offers an infinite drawing canvas and custom brushes as well.
Custom color swatches can be created with this software. You can also dock your favorite brushes that you'll use more frequently.
Export files in PNG or JPEG formats. Also, you can export PSD files with layers via this software.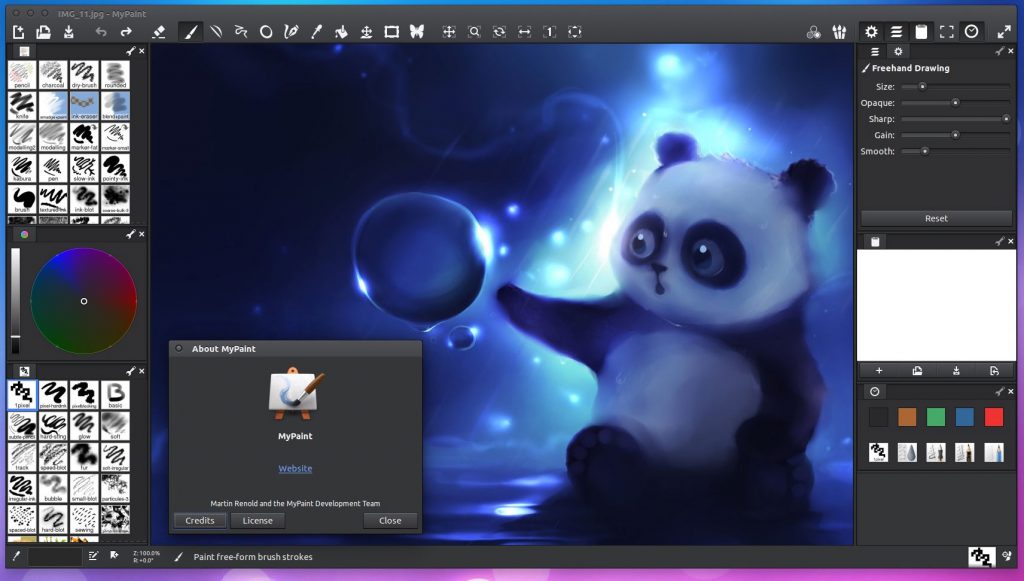 The Artweaver can be another good free drawing software for Huion tablets. It's completely free and offers amazing features and tools for professional-level drawing. Key features for this software include:
Customized canvas is a great feature that is available in this software. You can choose any template or customize your own drawing canvas.
You can create and save your own brush for later use. Each of the brushes provides a realistic stroke while drawing.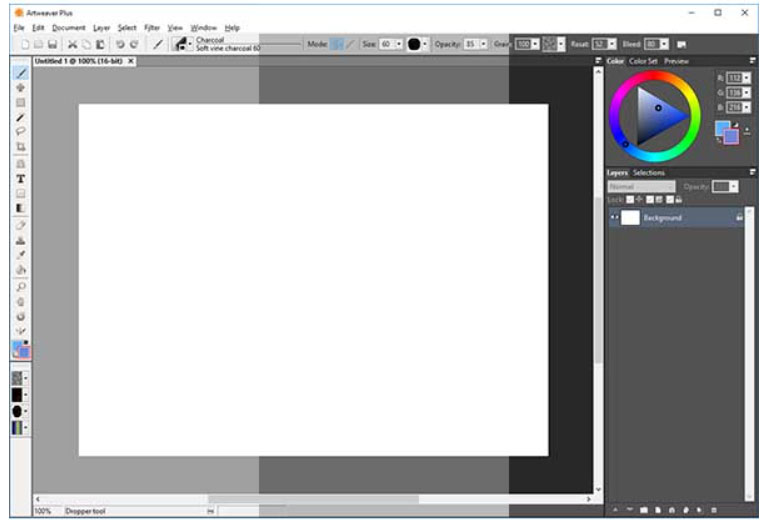 This one is maybe the best platform for drawing if you're using a Huion tablet and pen. It's free for all artists of the world and offers premium-level services too.
Let's see what it offers,
It supports importing files to RAW, PSD, PNG, JPEG, and BMP formats. You'll be able to export files in a variety of formats too.
Using layers, customized brushes, colors are basic features of this software.
Very easy to use. Almost anyone with minimum drawing skill can use and draw fantastic artworks with this software.
Compatible with Windows, Linux, and Mac.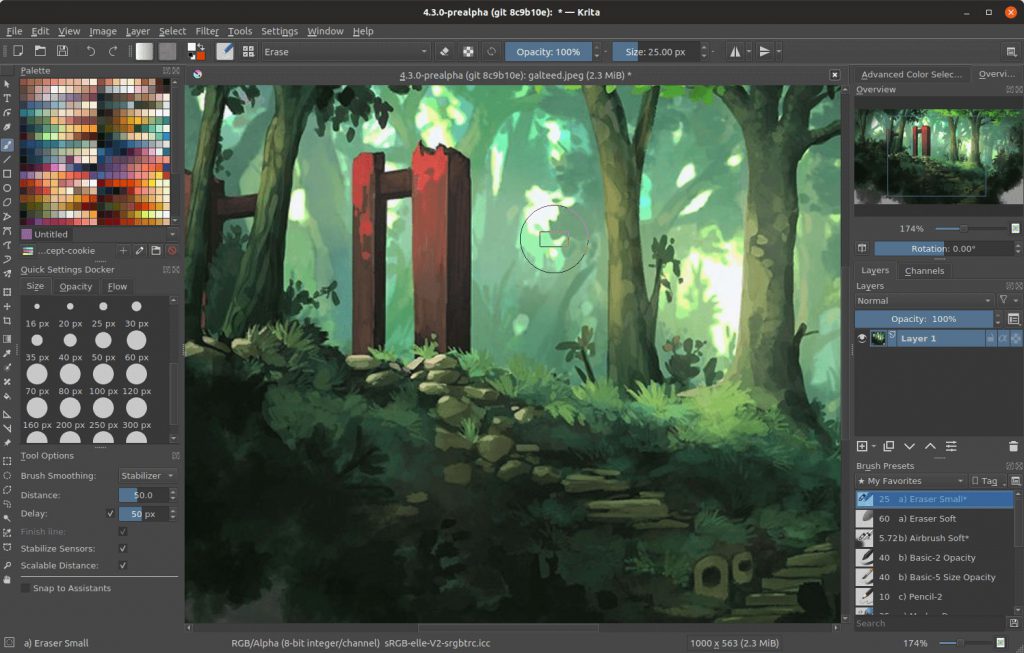 Conclusion
Huion tablet performs really well while creating any sketch or painting. But for good art, you need to select good software first. Because this will be the ground where you'll play with your creativity.
Free drawing software for Huion tablet is quite available these days. Many companies are offering great software for free to encourage new artists.
Of course, paid software comes with a lot more functionalities and unique features. But if you're looking for a free one, the list described here may help you.
So, download any of these, give it a try and see where your creativity takes you.