Last Updated on October 23, 2022 by T Mehedi
The reMarkable tablet, which is a paper tablet, is comparatively new to many people. This is a tablet for reading books, taking notes, sketching, and many other activities that you will like to do on paper.
The tablet is special for giving you the same writing experience as you feel in writing on a paper, even with the same sound.
But many people have little knowledge about the tablet as well as the manufacturer. To give you a clear understanding of the reMarkable tablets & their manufacturers, today we have come up with an article about who makes the remarkable tablet.
So, continue reading.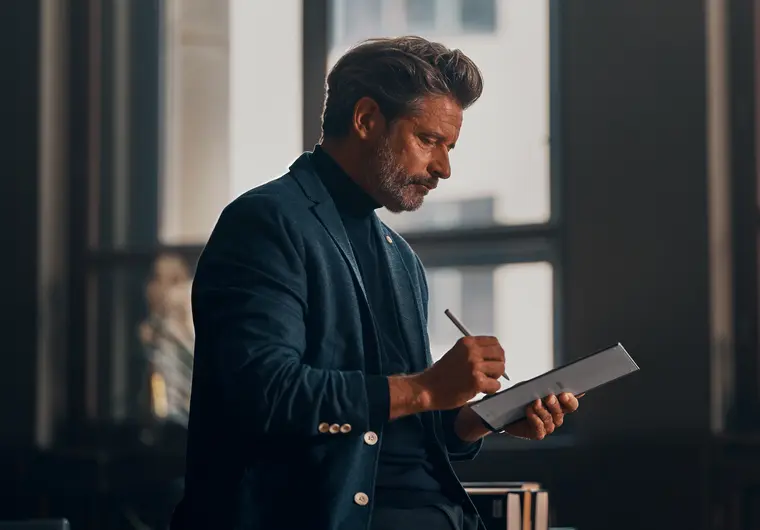 Here Is The Short Answer To Who Makes The reMarkable Tablet
The reMarkable tablet is made by a Norwegian company named reMarkable, the same as the tablet name. It is a tech startup by Magnus Haug Wanberg & he is the CEO of the company. 
After its founding, reMarkable collaborated with a Taiwanese company, E Ink for display technology and started product development in 2013. After that, they launched their first-ever tablet in 2018. 
The company has significantly improved its tablet technology over the past few years and has achieved runaway success in recent years. According to the company's sales report, about 1 million units have been sold since 2017.
Where is the reMarkable tablet made?
reMarkable tablets are assembled by Shenzhen Kaifa Technology. It is a Chinese electronic manufacturing company. Their manufacturing bases are located in China, Malaysia & Philippines. They have manufactured products for some tech giants like Samsung & Huawei.
reMarkable works with established manufacturing companies to ensure the highest quality for their tablet. For this purpose, reMarkable is in partnership with Shenzhen Kaifa Technology for its tablet production.
Where are reMarkable tablets manufactured?
reMarkable is in partnership with two other companies for their tablet manufacturing process. E Ink and WACOM, these two companies are reMarkable's dedicated partners in production. 
reMarkable is reliable to E Ink for their tablet's display. E Ink supplies custom-made CANVAS paper displays to reMarkable. & for the Marker, reMarkable is dependent on WACOM which is best known for its interactive high-precision Markar technology. 
However, the tablets are assembled by Shenzhen Kaifa Technology. From there, the final product comes out for sale.
The products of reMarkable
As of 2022, reMarkable has launched two paper tablets since they went into production. The tablets are named reMarkable 1 & reMarkable 2. Though reMarkable 1 is discontinued, reMarkable 2 is available to shop from their official website. 
There are also some accessories related to tablets such as folio, connect, marker, & marker tip, that you can shop from their webshop.
reMarkable 1
reMarkable 1 is the first-ever tablet of the company. It is powered by a single-core 1 GHz ARM A8 CPU processor with 512MB of RAM. It has 8GB of internal storage & 3000 mAh battery. Its 10.3-inch plastic display gives you the feeling of writing on paper. Despite having a large display & 3000mAh battery, this tablet only weighs 350gm.
reMarkable 2
reMarkable 2 is the latest tablet launched by the company and the predecessor of reMarkable 1. On paper, it is twice as powerful as reMarkable 1 which is highly compelling.
This tablet is equipped with a 1.2 GHz dual-core processor with 1 GB of RAM. It has 8GB of internal storage & 3000 mAh battery which are the same as reMarkable 1.
But it is redesigned to make it slimmer and more appealing to consumers. The display is made of glass & 10.3-inch in size. Because of this, it weighs 403g which makes it a litter heavier than reMarkable 1. Its price starts at 299$.
Warranty policy of reMarkable
reMarkable offers a 36-months warranty from the day you received your device. This warranty is valid if you buy reMarkable 2 with Connect from their webshop. All you need to have an active Connect plan. So don't cancel or downgrade your Connect plan unless you want to lose your warranty. 
reMarkable also offers a 100 days satisfaction guarantee. This means you can return your device & any accessories you have bought, without answering any questions. 
Is reMarkable 2 better than Onyx Boox Max Lumi?
Onyx Boox Max Lumi is another tablet like reMarkable 2 for e-readers/writers. Unlike reMarkable 2, this tablet runs on Android. It has a massive 13.3-inch E Ink Mobius Cortana screen and a much more powerful hardware system than reMarkable 2.
But these two devices have fundamental differences & purposes. reMarkable is best for distraction-less writing/sketching experience while Onyx Boox Max Lumi is best for reading digital documents.
So for a better writing experience & increasing your productivity, reMarkable 2 is a clear winner over Onyx Boox Max Lumi.
Are reMarkable tablets any good? 5 reasons to buy one
The improved reMarkable 2 has many features to attract an e-reader/e-writer to use this tablet. Here are the reasons to buy one.
Design 
ReMarkable 2 is redesigned to make it slimmer, and lighter and to remove physical buttons that were present in ReMarkable 1. The result is a 0.4mm wide tablet with completely new dimensions. It is incredibly thin that it is marketed as the world's thinnest tablet.
Writing experience 
ReMarkable did a very good job to give their customer a good writing experience. The writing experience on reMarkable 2 is so natural that while writing, you will feel that you are writing using pen & paper. There are so many amazing functions & features for reading & sketching also that will make you fall in love with this tablet.
Performance 
ReMarkable 2 is twice as powerful as ReMarkable 1. It has more RAM & better processor than reMarkable 1. The display latency drops down 21 milliseconds from 55 milliseconds which makes it significantly faster than its predecessor. 
Battery life
ReMarkable 2 is powered by a 3000mAh battery which keeps the device alive for nearly two weeks and the marker doesn't even need a charge. So you can focus on your reading or writing without worrying about shutting down.
Productivity 
ReMarkable designed their tablet for a distraction-less work experience. So there is no more notification on the device that disturbs your mind while working. In addition, there are many tools integrated into the device that helps to improve your imagination & productivity. 
Are there any drawbacks?
ReMarkable 2 is a pretty good paper tablet compared to other e-reader tablets available on the market. However, there is a lot of room for improvement. As the device runs on a customized Linux operating system, it can only offer built-in software. So there is not much freedom in using other software.
On the other hand, their Marker pen is kind of an average type. There is no button or eraser in their regular marker pens. So there is an option for improvement.
Are there any good alternatives available for reMarkable tablets
There are some alternatives for reMarkable tablets like supernote A5X, BooX Max Lumi 2, and Boox Note Air 2. All these tablets are the same in many ways but also different on some points. But, in distraction-less paper-like writing experience, no tablet is close to reMarkable 2.
Verdict
reMarkable is new to the paper tablet community. But they have attracted a significant number of readers & writers in a short period around the world. Thanks to their impressive writing technology on digital display & other reading tools.
Their main goal is to decrease the dependency on paper. After using their device, you feel that they are quite close to achieving their goal. 
The writing experience on reMarkable 2 is so natural that It is hard to find an alternative to this tablet in the market. It can even rival the iPad in the writing experience. 
So if you want to have a good writing experience on a digital display without losing the paper-writing feeling, you can rely on reMarkable.