Last Updated on June 25, 2022 by T Mehedi
Maybe you want to sell your tablet but don't have any idea where to sell it. Don't worry. Here you will find all the information about marketplaces to sell your tablet. 
Some potential customers intend to buy an old tablet. Again, you will find shops, websites, and many more places to sell your tablet.  
However, after reading this, I am sure you will find the answer to where can I sell my tablet?
Let's explore more. 
Where Can I Sell My Tablet?
Nowadays, many marketplaces are available for buying and selling old electronic gadgets. As the tablet is an electronic device, you can sell them in these marketplaces without facing any issues. 
Let's find potential customers, vendors, and marketplaces to sell your tablet device. 
Considering Factors
You must keep in mind some considerations while selling your tablets.
At first, you have to fix the selling price of your product. The selling price may depend on the condition of the device. 
Consider the matter of your profit and the affordability of the customers while fixing the price. 
Then, you have to measure the payment method. So, select a payment method that will be better for you in the sense of availability and ease of service. 
And finally, you must think about the turnaround time. Turnaround time means how many hours or days will take to get the payment. 
Sell In Online Marketplaces
There are a lot of companies available on the internet that buy old electronic devices and resell them. So, select a company that will pay your desired prices. 
In the case of online marketplaces, you may need to answer some questions about your tablet asked by the authority. Or, you have to fill up a form describing the conditions of the tablet. 
Notably, you must mention how you want to get the payment. 
Five Best Online Marketplaces
Here are the descriptions of the five best online marketplaces that you can check out to sell your tablet device. 
| | | | |
| --- | --- | --- | --- |
| Company | Payment method  | Turnaround time | Process of delivering product descriptions  |
| Amazon | Amazon gift card  | Two days | Filling up a form |
| Apple Trade-In | Apple Store gift card | Two to three weeks | Answering some queries |
| Decluttr | Direct deposit, Paypal | Up to 5 days | Inputting information on the website |
| eBay | PayPal, card payment  | A week (approximately) | Inputting data on the website |
| ItsWorthMore | Check, PayPal | Up to 3 days | Answering queries |
Many more marketplaces, such as Facebook, Best Buy Trade-In, Gazelle, SellCell, etc., are also available. Now select your intended one. 
Sell To Vendors
You can also sell your tablet to local vendors or resellers. They will buy your tablet and resell it to others. 
The worthy matter is you will get cash instantly. But keep in mind that you may not get the desired price of your product. However, as they will resell your device, they will try to pay the minimum cost. 
So, find a vendor and sell your tablet easily and quickly. 
Local Market
Alternatively, you can go to the local market to sell your tablet device. I am sure that you will find shops where you can sell very quickly. 
It may be a better option than online marketplaces. Some online sites provide payment with gift cards. So undoubtedly, you will face issues getting cash. But in the case of the local market, you can get cash. 
On the other hand, you don't need to pay shipping charges if you sell in the local market. But the worst matter is that you need to quarrel with the buyer about the price. 
Direct To Customers
If you find difficulties in local marketplaces or online, you can contact the individual customers to sell your tablet device. However, it can be a difficult task. But you will surely get more profit through this selling method. 
In this process, you can collect data of the potential customers from many sources, such as social media. Then, try to contact them individually and find your customer.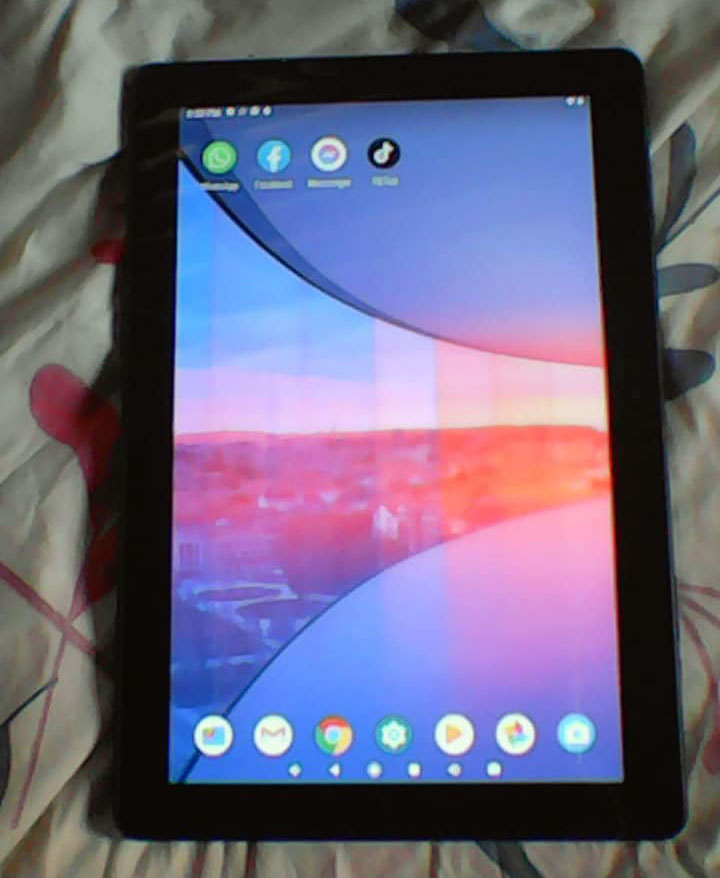 FAQ
Can I get money for my tablet?
With uSell.com, you can quickly and easily sell your tablet for cash. With this tablet trade-in service, you can quickly and easily sell your Samsung Galaxy Tab, Kindle Fire, Nook color, or any other tablet.
What places buy tablets?
The following shops will pay you cash for your old cell phones, tablet computers, and laptops. These shops include Super Walmart, Gazelle, MaxBack, Amazon, StoPoint, and EcoATM.
Do pawn shops buy tablets?
If you're looking for a customer for buying your tablet, there are many pawnshops to choose from. Whether you live in a little town or a big metropolis, you shouldn't have any trouble finding a pawn store.
Is there any perfect place to sell my old tablet?
Tablets may be sold at uSell.com and you'll be paid immediately and without any hassles. A few clicks and you'll be able to sell your old, useless, or any other tablet you own for cash.
Are tablets purchased by GameStop?
A broad variety of smartphones, tablets, electronic accessories, and video games and systems are eligible for trade-in at GameStop. Damaged or broken products are also accepted by GameStop, even if they no longer perform.
Are tablets safe to buy and sell on the open market?
Not only should you sell your old tablets, but you should also make sure that all of your personal data has been erased. Some Android tablets' factory reset option is not as effective as a full clean. Don't sell anything if you can't erase all the data.
Verdict 
There are many alternatives and potential marketplaces in your hand while selling your tablet device. Now the decision is on you. 
However, I hope you have the answer now as to where can I sell my tablet. So now, choose any of the options mentioned above and sell your old tablet device at your desired price. 
I am sure that, now, you can sell the tablet without facing any issues. 
Good luck!